Wonderful Indonesia, with its incredible 17 thousand islands, is one of the most popular tourist destinations in Southeast Asia and is undoubtedly a place that offers many adventures as cultural diversity. In this post we want to share with you a list of places to visit in indonesia on a weekend, especially if you are traveling as a family: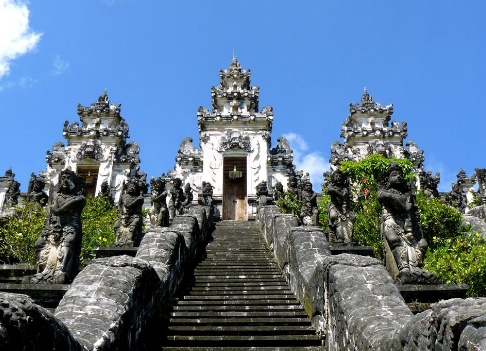 One of the most fun places to visit in Bali if you bring children is the water park Waterbom, where everyone can enjoy the huge snake slides, extreme attractions, roller coasters and walks on the Lazy River.
Rafting on the Ayung River is an invigorating adventure; you can navigate through the rapids, waterfalls, and rocks accompanied by a guide, plus, you can see some monkeys and bats during the whole trip, a more suitable activity for adults.
One of the best things to do in Bali is the visit to the Safari and Marine Park, a giant of 40 hectares where more than 60 species of animals await you. Also, we recommend going to the Bird Park and the Reptile Park; and before the end of the day, join the Safari Tour so you can watch the animals roam freely through natural areas.
As it could not be missed, one of the Best things to do in Indonesia is going to a walk along its immense coastline, the beaches of the country are famous for their beauty and in addition to enjoying the sea and sand, you can add fun to your day Doing one of the popular banana trips, do not forget the lifeguard.
If you are looking for activities that give them a bit of adrenaline, be sure to visit the Bali Treetop Adventure Park. Traveling by zip line from one tree to another will be an experience that can be enjoyed by young and old (from 5 years old); In addition, the sight will dazzle them, as will the imposing trees.