tiger balm is such a well-known and recognized name around the world that the ointment doesn't need any introduction at all. One of the best medicines available in the market that is effective as well as multi-purpose. It does not have many side effects too. But, of course, too much use of it might lead to some mild disorders. It is an herbal product and that makes people choose this balm rather than any other. It can keep migraine, sprain, and aches under control. Also, the balm comes in two different varieties- red, the strong one and white, when you require a mild soothing effect.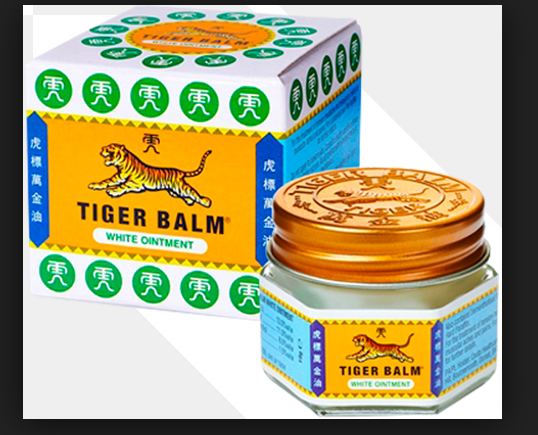 With the growing age the company has started to crunch more varieties. Now it's not just the red and white varieties that are available in the market but also tiger balm's neck and shoulder, muscle and joints and several other types available in the market. The ointment is non-greasy and provides fast relief. This balm provides relief fast, without many side effects and at the right the place. Also, it is not that expensive. At least five times less than hospital and medicine bills, if you go see a doctor for muscle pain or headache. It is the best pain relief ointment you can lay your hands on.
The essential oils and the main compositions can be found easily and it can be synthesized at home to. Basically, the tiger balm is everything that you want it to be- easy, fast, inexpensive, works and multi-purpose. The ointment literally works on any part of your body that is suffering from an ache. But you should not apply it on open wounds, because the ointment formula is not supposed to reach the internal parts of your body. It is only mean for penetration to the muscles.