Do you wish to isolate yourself from the city grind for some time? Do you want to feel like you are floating on the clouds for days? Then you should take out a little time from your busy schedule and have a Massage Therapy. It is a powerful helper in the healthcare regimen. Knowing that the 90% of diseases are related to stress and nothing in the world ages you quicker than high stress, you should try this body work to provide peace to your body and the mind. The clients always report a feeling of clarity and sense of perspective after receiving this therapy art of hands.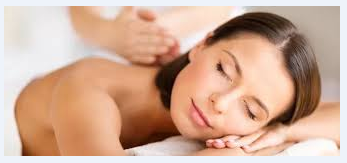 Why massage therapy?
Getting a massage therapy can do all the good of the world to you. This is the beauty of its existence. When you take part in this self-care schedule, you get more youthful and healthy with each passing year. Accounting your money and time on this therapy frequently can turn out to be the best investment. Below given are some of the benefits of massage therapy:
• Eases muscle pain – this therapy increases and improves the movement of lymph and blood flow in the body. This is done by boosting the route of oxygen and nutrients in the cells and the tissues. It also enhances the process of removal of metabolic wastes.
• Soothes depression and anxiety – doctors say that a human touch which is safe, professional and friendly can result to be relaxing. It helps to decrease the level of depression and anxiety in people. It was found that women diagnosed with breast cancer when received a massage therapy reported being less angry and depressed.
• Improves sleep – a massage not only gives way to a restful sleep but also helps those who can't rest comfortably. You have seen an infant less stressed, sleep more and cry less after receiving a massage.
Consider massage therapy a compulsory piece of your wellness plan and see the change instantly.